See a short video about the Carson City Schools Foundation:

CCSF
Check out our latest News and Events HERE
***********************************
*** Carson City Schools Foundation receives donation from BioMat ! ***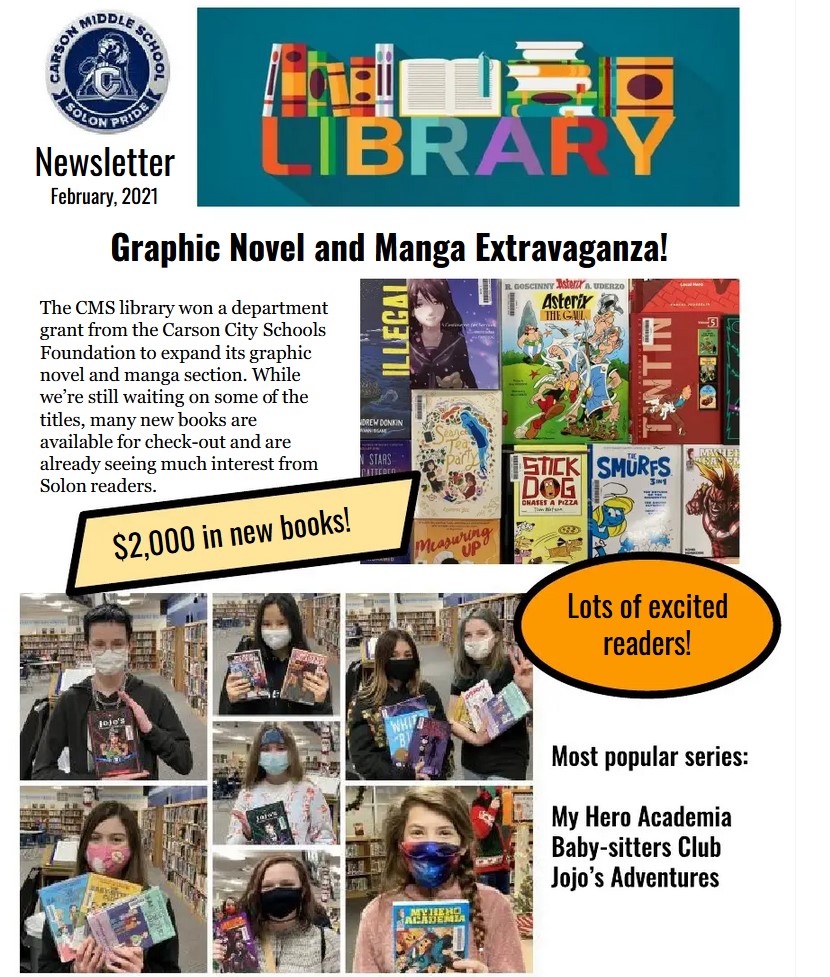 ***************************
CCSF Announces Support of High School Students Enrolled in
JUMP START

Program
For information about JUMP START, click here: JUMP START
To donate to JUMP START, to our other grant and scholarship programs, or to the Foundation General Fund, click here: Targeted Donation
CCSF Announces award of
and the continuation of Student Financial Aid and Department /School / Grade Level Grants!
***************************
A group of individuals have formed a 501(c)3 foundation to support the Carson City School District. This project is one of the many results of the "Empower Carson City 2017″ Strategic Plan – a five year strategic plan for extraordinary schools built by the community of Carson City, now renewed as "Empower Carson City 2022".
The Carson City Schools Foundation was created to increase student achievement through philanthropic investment and involvement. Serving at the pleasure of the superintendent and the school board, we plan to be a vehicle for education investment that traditional funding sources might not be able to reach.

***************************